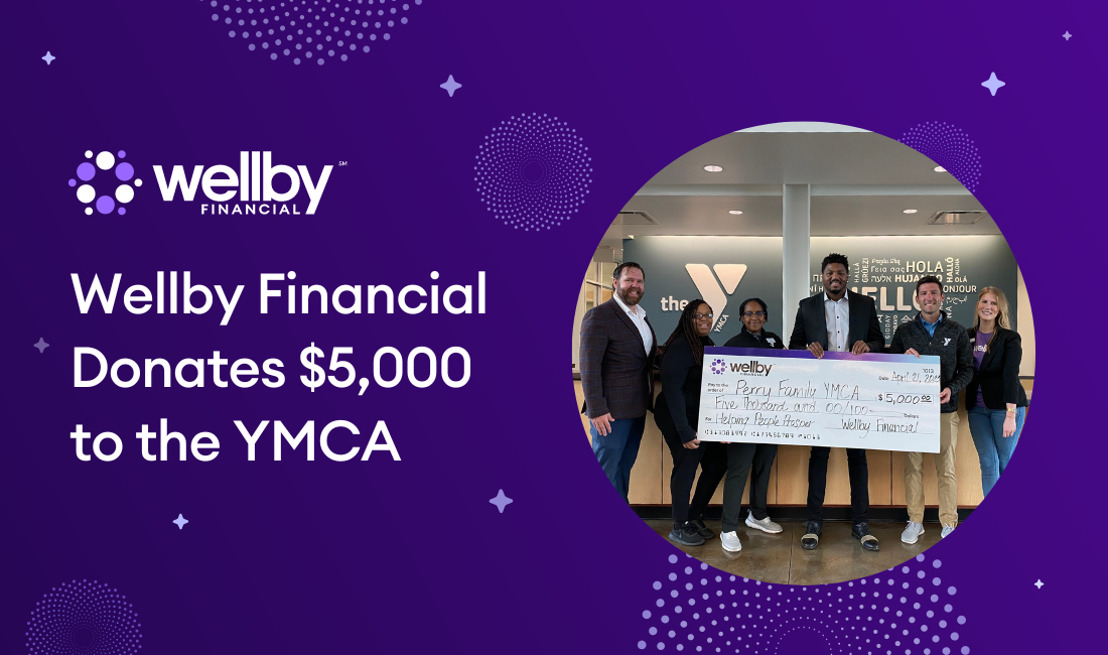 Wellby Financial Donates $5,000 to the Perry Family YMCA in League City
Wellby supports YMCA's efforts to strengthen communities.
Wellby Financial recently donated $5,000 to the Perry Family YMCA in League City to support programs that invest in individual and community well-being.
The Perry Family YMCA is part of the YMCA of Greater Houston, an organization that for over 135 years describes its mission as "…focused on empowering young people, improving health and well-being, and inspiring action in and across communities."
"We are proud to support the Perry Family YMCA, an organization making a positive difference in our League City community," stated Marty Pell, President & CEO of Wellby Financial. "By supporting local community partners like the YMCA, who truly focus on overall well-being, we live further into our purpose of helping people prosper."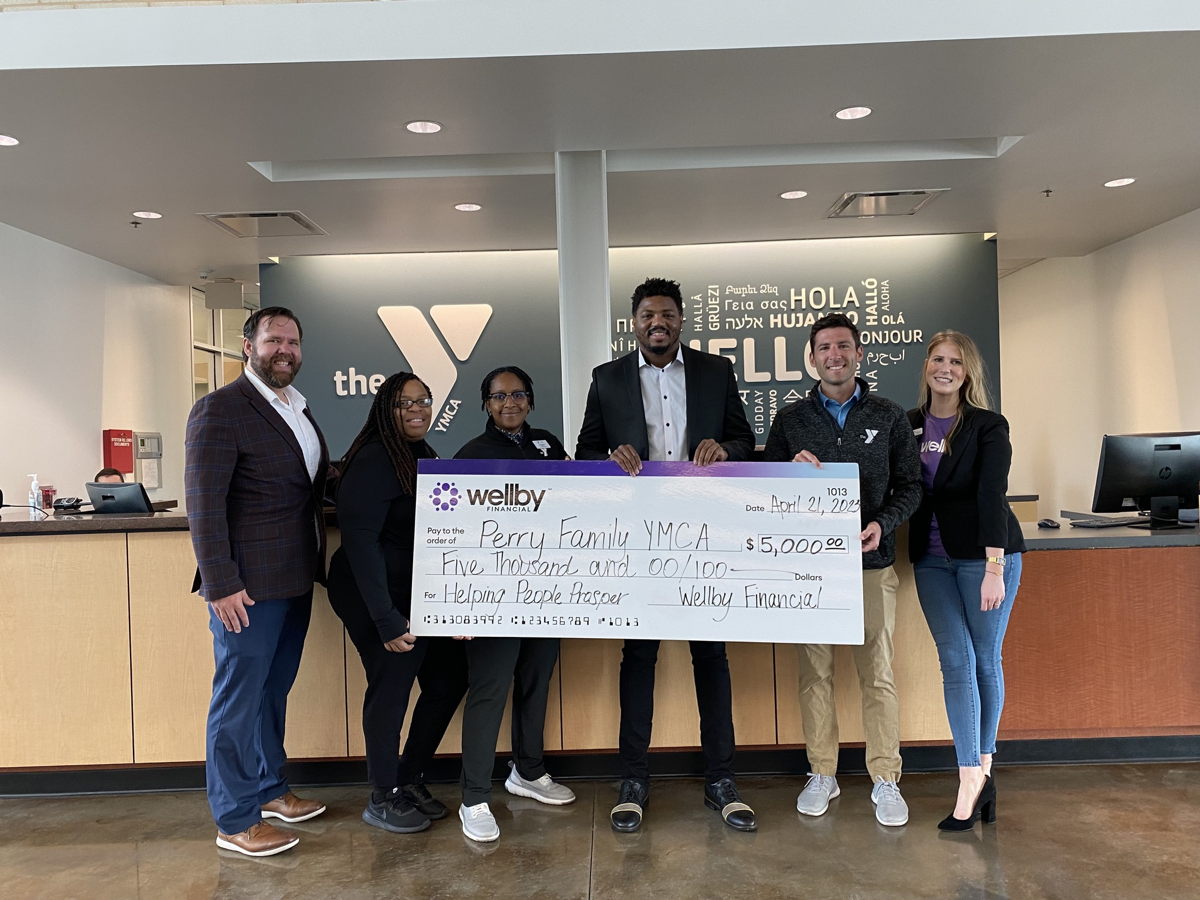 Wellby Financial leadership met with YMCA Sports Director/Child Watch Director Boi Johnson, YMCA Membership Experience Director/Healthy Living Director CeCe Caldwell, and YMCA Aquatics/Enrichment Director Chris O'Domski to present their donation and discuss their shared mission of strengthening communities and helping people prosper. ​
Wellby Financial has been rooted in the Bay Area community for over six decades. Originally created to support the brave men and women of NASA's Johnson Space Center, the credit union's legacy is rooted in helping people reach their dreams and achieve true financial prosperity.
Throughout the past year, Wellby donated more than $60,000 as part of its longstanding commitment to helping people prosper through partnerships with the Salvation Army of East Harris County, the 2023 Houston Livestock Show & Rodeo™ scholarship program, Bay Area Turning Point, Bay Area Habitat for Humanity, and Clear Creek ISD. Giving back to the communities they serve is truly the heart of Wellby.
Learn more about how Wellby is making a difference and helping people prosper in the communities they serve at wellbyfinancial.com.