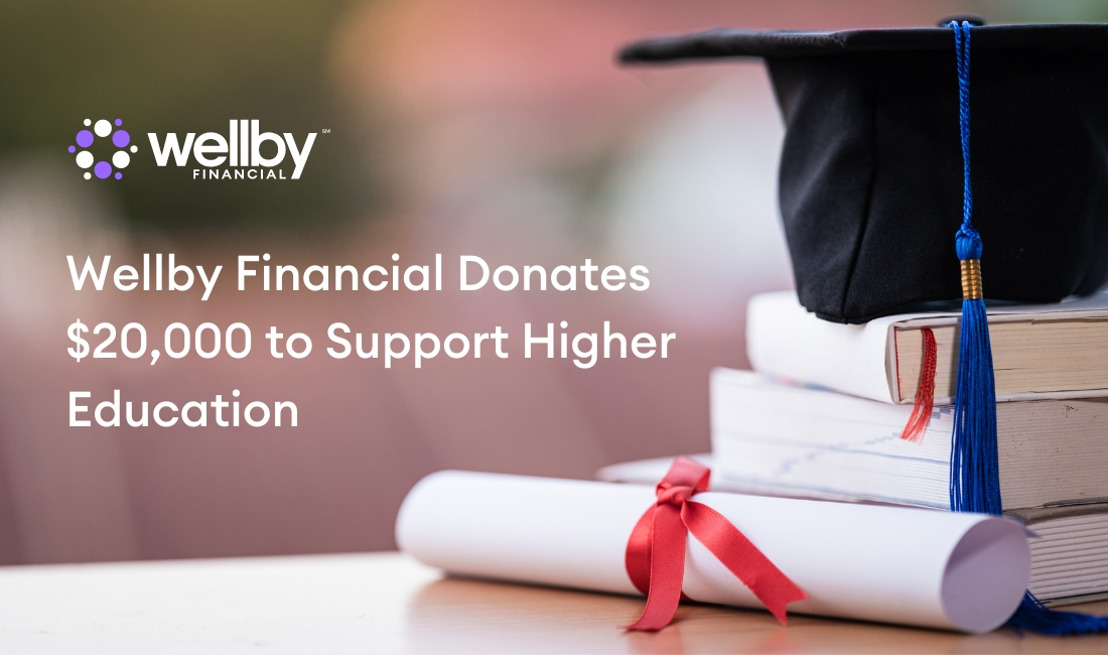 Wellby Financial Donates $20,000 to Support Higher Education for Galveston Student
$20,000 Scholarship Will Be Awarded to One Galveston ISD Student Through the Houston Livestock Show & Rodeo™ Scholarship Program
Wellby Financial, one of the largest credit unions in Greater Houston, is again donating to the 2023 Houston Livestock Show & Rodeo™ scholarship program. This year's donation of $20,000 will support one Galveston ISD student's dreams of higher education.
Wellby Financial's purpose of helping people prosper is at the very foundation of who they are and how they serve their community. The credit union lives out the cooperative principle of concern for community by investing in Greater Houston in ways that expand the reach of their mission.
Recently, Wellby donated $26,000 to support local nonprofit organizations striving to provide community members with a safe and secure home. Partnering with organizations like Bay Area Turning Point and Bay Area Habitat for Humanity, Wellby is committed to helping neighbors build a path from crisis to prosperity.
Wellby is also a proud supporter of CCISD and its mission to ignite learning for all through a spirit of exploration. Last year, Wellby provided a unique opportunity for CCISD students, families, and staff to attend Space Center Houston's Galaxy Lights through discounted tickets and sponsored an entire elementary school's attendance of 750 students at this exciting event.
"We exist to help people prosper," said Marty Pell, President & CEO of Wellby Financial. "Whether we are supporting a local non-profit organization, partnering with our neighborhood schools, or helping our members build their own unique path to financial prosperity, we strive to make people's lives better. We're proud to partner with the Houston Livestock Show & Rodeo™ Scholarship Program again this year and help provide an opportunity for a student in our community to begin realizing their dreams of higher education."
The Houston Livestock Show & Rodeo™ scholarship program is one of the largest scholarship programs in the country, impacting more than 800 students each year and donating $260,000,000 since 1957. Wellby is proud to be a continued partner in these important philanthropic efforts, supporting our community and neighbors' dreams of higher education. Yes
Learn more about Wellby's legacy of commitment to the communities they serve at wellbyfinancial.com.
To learn more about the Houston Livestock Show and Rodeo™ Scholarship program, visit rodeohouston.com/Educational-Support/Scholarships.