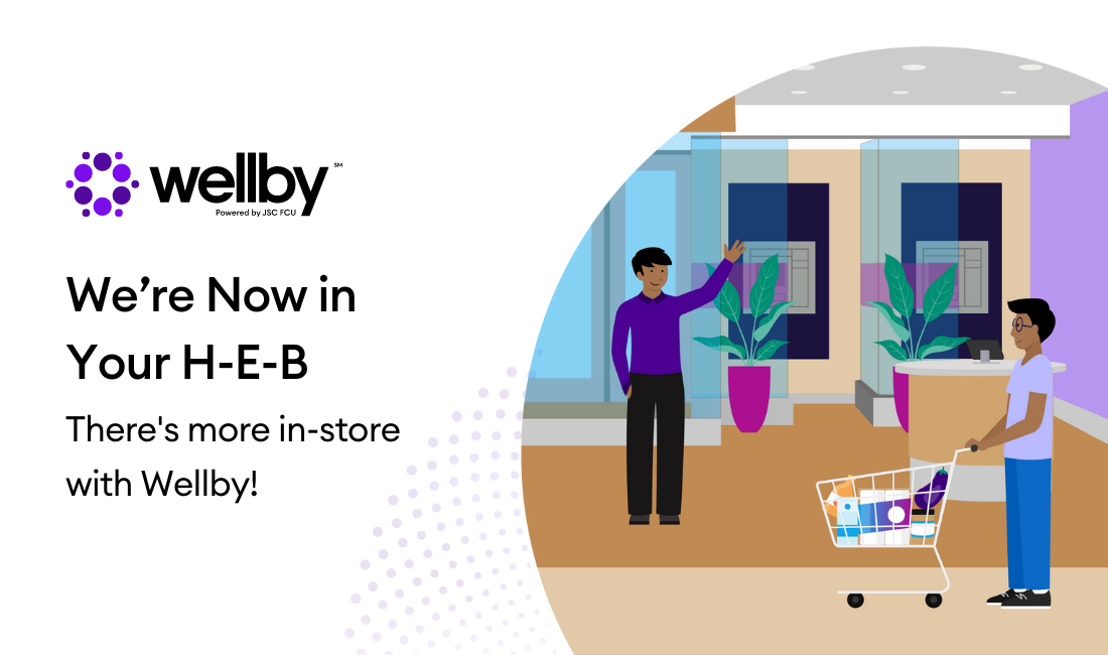 Wellby Financial Supports Members and Greater Houston by Opening New Locations in Cypress, Katy, and Sugar Land Neighborhood H-E-Bs
Wellby Financial is celebrating their expansion into the growing Cypress, Katy, and Sugar Land communities with new Wellby branches in local neighborhood H-E-Bs. Wellby, one of the largest and most historically significant credit unions in Houston, is expanding to better serve current membership and welcome new members throughout Greater Houston amid their 60th year of serving Houston dreamers.
These new branches can be found in H-E-B Sugar Land Market at 530 Hwy. 6; H-E-B Katy Plus at 6711 S. Fry Road; and H-E-B Grant Market at 14100 Spring Cypress Road.
Wellby's expansion into these new communities reflects their unwavering dedication to supporting dreamers across Greater Houston. Wellby strives to remove barriers and build unique pathways to help members reach their dreams, large and small alike. Each location offers a comprehensive range of tailored financial products and solutions, from checking and savings accounts to credit cards, personal loans, vehicle loans, real estate loans, IRAs, and more. Wellby also features unique products specifically for children and teenagers as they begin building their own pathway toward financial wellness and planning for their dreams.
Powering dreams is the heartbeat of Wellby's mission. Originally created in 1961 to support the brave men and women of Johnson Space Center who helped put the first man on the moon, Wellby has continued to believe in and support the ambitions of dreamers for more than 60 years, knowing that with the power to dream comes unlimited, life-changing possibilities. As a not-for-profit credit union, Wellby serves, supports, and helps its members achieve true financial well-being by taking care of today's needs while planning for tomorrow's dreams.
To learn more about Wellby and their unique, people-first member experience, please visit wellbyfinancial.com.