Wellby Financial Donates $150,000 to Bay Area Habitat for Humanity to Support Neighbors in Need
Wellby Financial and Bay Area Habitat for Humanity's partnership highlights their shared commitment to supporting our community by ensuring everyone has a safe place to call home.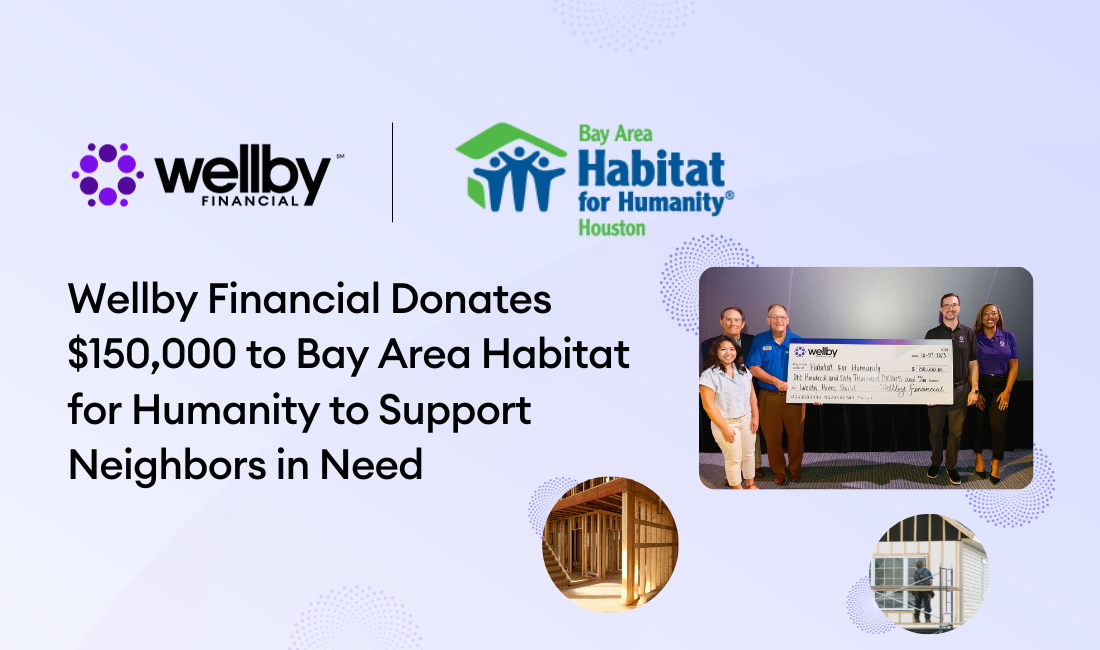 Living into their purpose of "helping people prosper," Wellby Financial, rated the Best Overall Credit Union in Texas for 2023-24 by Money.com, recently donated $150,000 to Bay Area Habitat for Humanity, a non-profit home builder assisting families in need. This donation will provide a local family with a secure and well-constructed home while offering a significant step in their journey toward financial prosperity. Furthering this partnership, the Wellby team will volunteer to assist the Habitat team in building the home!
"We're proud to partner with community leaders like Bay Area Habitat for Humanity," shared President & CEO of Wellby Financial, Marty Pell. "Homeownership provides a sense of hope, belonging, and a pathway to financial independence. Through partnerships like this, we aren't just building a house; we are truly building the next step on a family's journey toward a better, more financially secure future."
Bay Area Habitat for Humanity defines its mission as "the only nonprofit home builder in the Galveston, southeast Harris, and northern Brazoria County area, partnering with families to build quality, safe, affordable, and energy-efficient homes with zero percent interest mortgages."
"Everyone deserves a safe and secure home," stated Bay Area Habitat for Humanity Executive Director, Philip Golden. "In addition to supporting physical and psychological security, owning a home supports financial security and independence. Habitat for Humanity helps transform lives through homeownership, providing families with the stability they need to achieve their goals and pursue their dreams. This project aligns perfectly with our shared vision of helping both people and our community prosper."
Wellby and Bay Area Habitat for Humanity's partnership exemplifies their shared dedication to supporting neighbors during difficult times, empowering them to triumph over challenges, and helping make their dreams of becoming a homeowner a reality.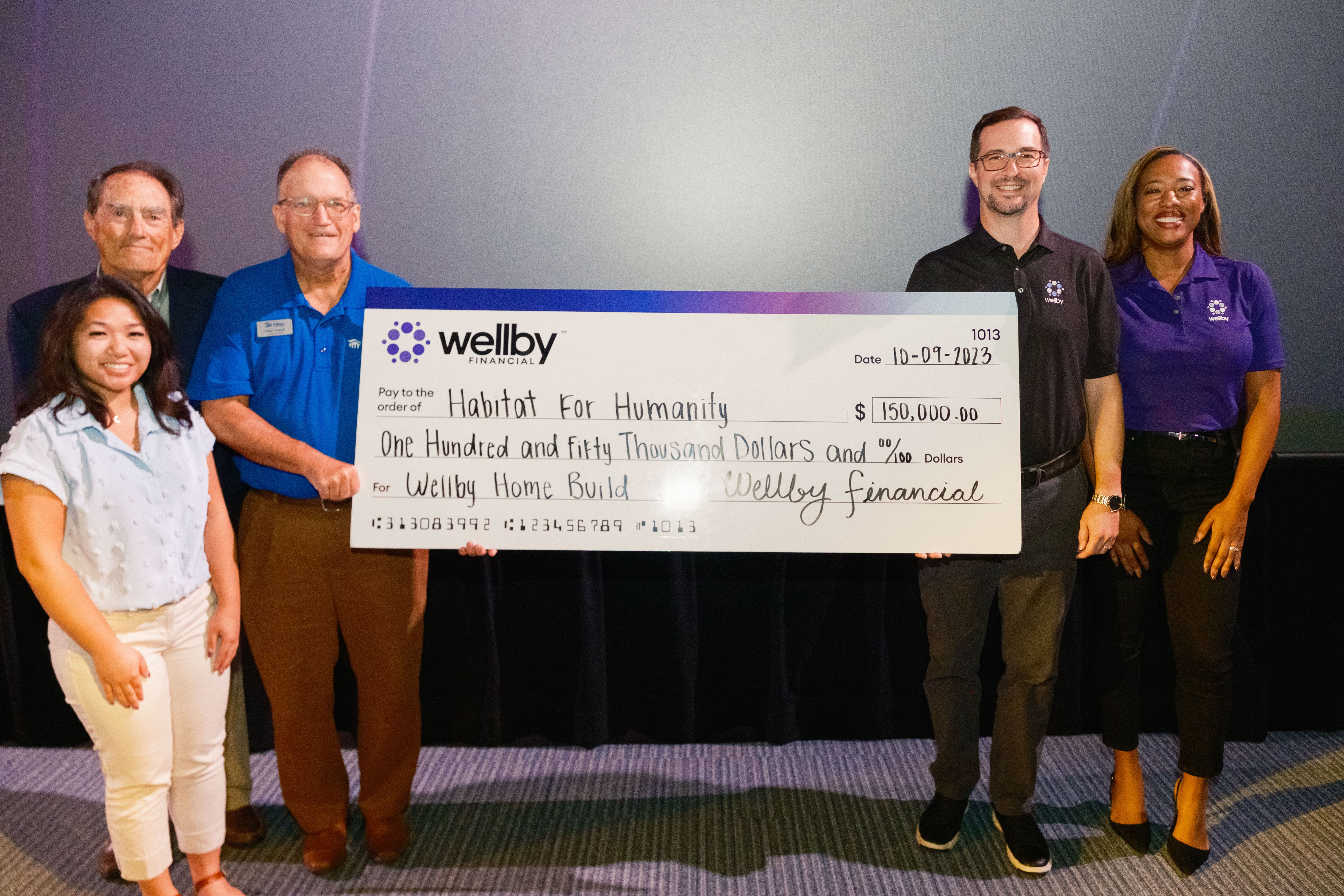 Wellby Financial has been rooted in the Bay Area community for more than six decades. Originally created to support the brave men and women of NASA's Johnson Space Center, their legacy is rooted in helping people reach their dreams and achieve true financial prosperity. Wellby is proud to join organizations like Bay Area Habitat for Humanity in supporting our community and helping those in need overcome obstacles to build their dreams. This is truly the heart of Wellby.
Learn more about Wellby Financials' dedication to helping people prosper throughout our community and how Wellby can help you reach your financial dreams by visiting wellbyfinancial.com.
Explore Bay Area Habitat for Humanity's latest projects and learn how you can support this important community organization by visiting bahfh.org.
---
| ABOUT WELLBY FINANCIAL | ABOUT BAY AREA HABITAT FOR HUMANITY |
| --- | --- |
| Wellby Financial is a member-owned, not-for-profit financial cooperative proudly serving the Greater Houston Metro area. Wellby was originally established in 1961 to serve the employees and families of Johnson Space Center. We have grown into one of the largest credit unions in Houston, serving more than 126,150 members with 21 branch locations and more than $2.5 billion in assets. As a people-first organization, Wellby is open to all who live, work, worship, or attend school in the Greater Houston Metro or Galveston area. For more information, visit wellbyfinancial.com. Federally insured by NCUA. Equal Housing Lender. Equal Opportunity Employer. | Bay Area Habitat for Humanity – Houston, Inc. is an affiliate of Habitat for Humanity International, a 501(c)(3) nonprofit organization dedicated to eliminating substandard housing and homelessness worldwide and making adequate, affordable housing a matter of conscience and action. Since its founding in 1991, Bay Area Habitat for Humanity has built over 171 new homes and repaired or renovated hundreds of others, giving members of our community a better place to live. |