Wellby Financial Named a Top Workplace in Houston with National Culture Excellence Honors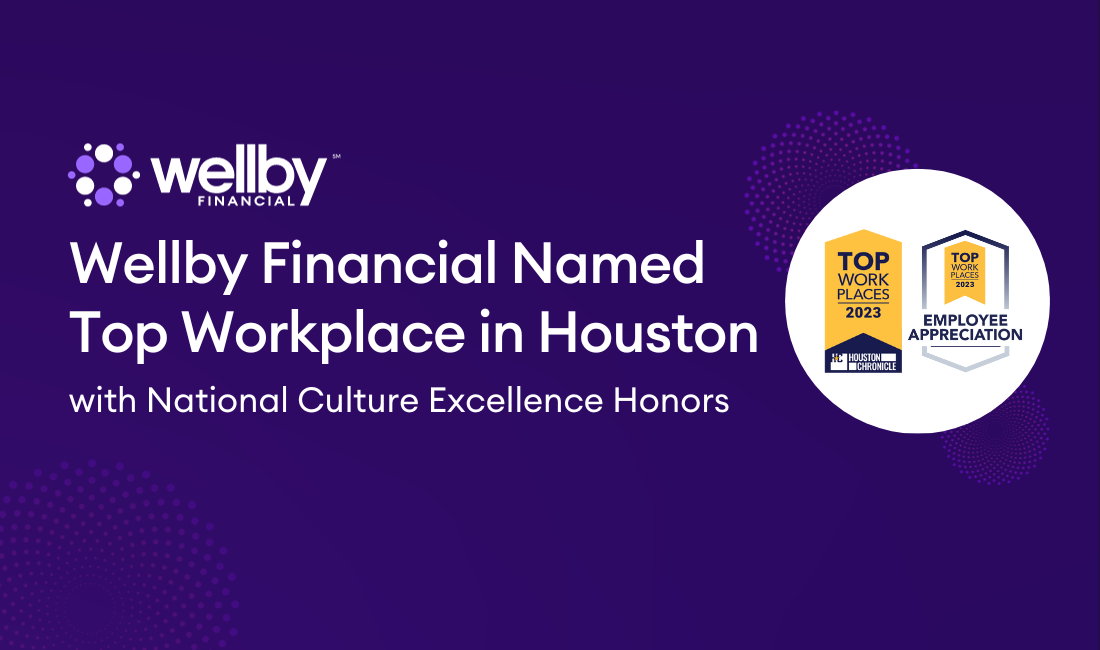 Wellby Financial has been honored with both a Top Workplace award from the Houston Chronicle and a national Top Workplaces Culture Excellence Award for the category of Employee Appreciation. Award winners were determined solely by employee feedback through an anonymous third-party survey.
"Wellby Financial is honored to be recognized as one of the Top Workplaces by the Houston Chronicle and as a National Culture Excellence Award winner by Top Workplaces," President & CEO of Wellby Financial, Marty Pell, shared. "Our purpose is to help people prosper, and that begins each and every day with our team members. We aim to have the best team in the world by creating a community built on trust, respect, and collaboration. This award reflects our team's unwavering passion and dedication to our core values – teamwork, pursuit of excellence, member-first mindset, and accountability. I am proud of our team for living our purpose of helping people prosper, making our credit union a Top Workplace."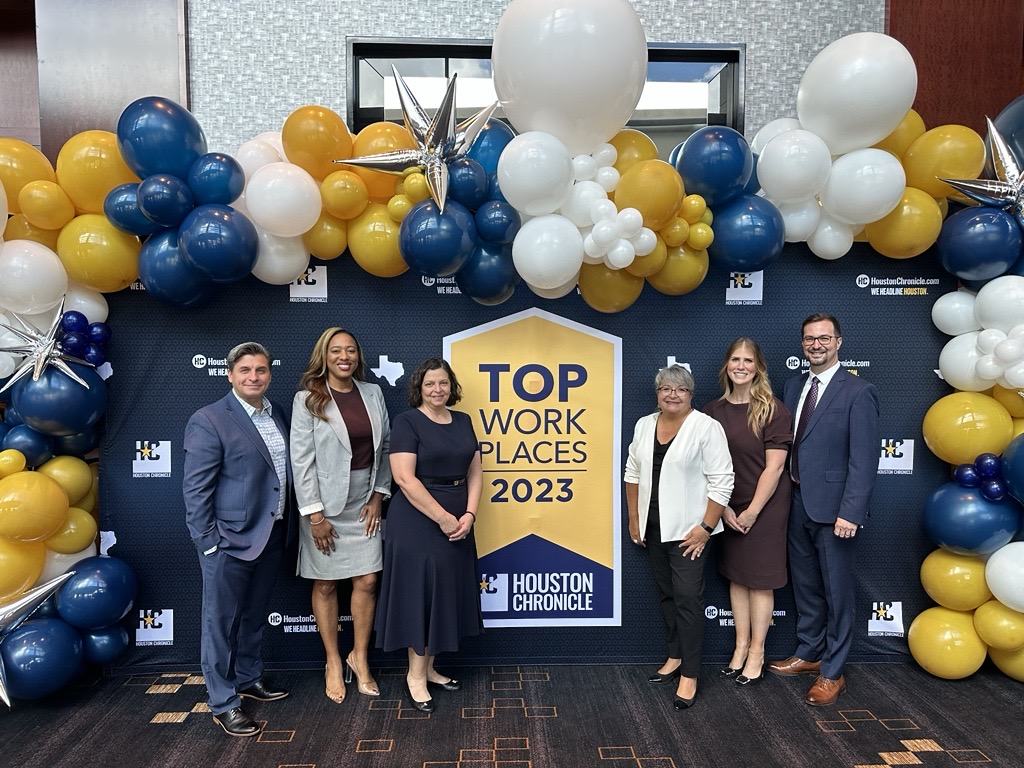 Team members of Wellby Financial completed an anonymous survey managed by a third-party survey administered by employee engagement technology partner Energage LLC to share the authentic experience of working for the organization. The survey tool measures 15 culture drivers critical to any organization's success, including alignment, execution, connection, etc.
"Earning a Top Workplaces award is a badge of honor for companies, especially because it comes authentically from their employees," said Eric Rubino, Energage CEO. "That's something to be proud of. In today's market, leaders must ensure they're allowing employees to have a voice and be heard. That's paramount. Top Workplaces do this, and it pays dividends."
Wellby continues to invest in their culture by embracing a model of Excellent Member Service brought to life through a strong foundation of accountability. Team members are and continue to receive training, tools, and resources to support living into the Wellby Culture. This cultural model highlights the importance of meaningful and intentional interactions, emphasizing building and deepening relationships, and aiming to serve every person if they were a friend or family member. This model embodies the famous quote attributed to Maya Angelou, "people won't remember what you said or did, they will remember how you made them feel...". Wellby aims to ensure every member, community member, and team member knows they are a valued part of the Wellby community.
Wellby has served Greater Houston for more than 60 years, originally created to support the brave men and women of NASA's Johnson Space Center. This unique legacy, rooted in helping people reach their dreams and achieve true financial prosperity, is the very foundation of who they are and how they serve their community. Driven by their purpose to help people prosper, Wellby strives to provide a culture of excellent service both internally with their team and externally with their members and the broader community.
​​
​Learn more about Wellby's purpose of helping people prosper through highly competitive rates, personalized approach to your financial journey, and tailored solutions to help you reach your goals. Learn what the Wellby Difference is all about at wellbyfinancial.com.
---
ABOUT WELLBY FINANCIAL

ABOUT ENERGAGE

Wellby Financial is a member-owned, not-for-profit financial cooperative proudly serving the Greater Houston Metro area. Wellby was originally established in 1961 to serve the employees and families of Johnson Space Center. We have grown into one of the largest credit unions in Houston, serving more than 126,150 members with 21 branch locations and more than $2.5 billion in assets. As a people-first organization, Wellby is open to all who live, work, worship, or attend school in the Greater Houston Metro or Galveston area. For more information, visit wellbyfinancial.com. Federally insured by NCUA. Equal Housing Lender. Equal Opportunity Employer.

 

 

 

Making the world a better place to work together.TM

Energage is a purpose-driven company that helps organizations turn employee feedback into useful business intelligence and credible employer recognition through Top Workplaces. Built on 17 years of culture research and the results from 27 million employees surveyed across more than 70,000 organizations, ​ Energage delivers the most accurate competitive benchmark available. With access to a unique combination of patented analytic tools and expert guidance, Energage customers lead the competition with an engaged workforce and an opportunity to gain recognition for their people-first approach to culture. For more information or to nominate your organization, visit energage.com or topworkplaces.com.
​