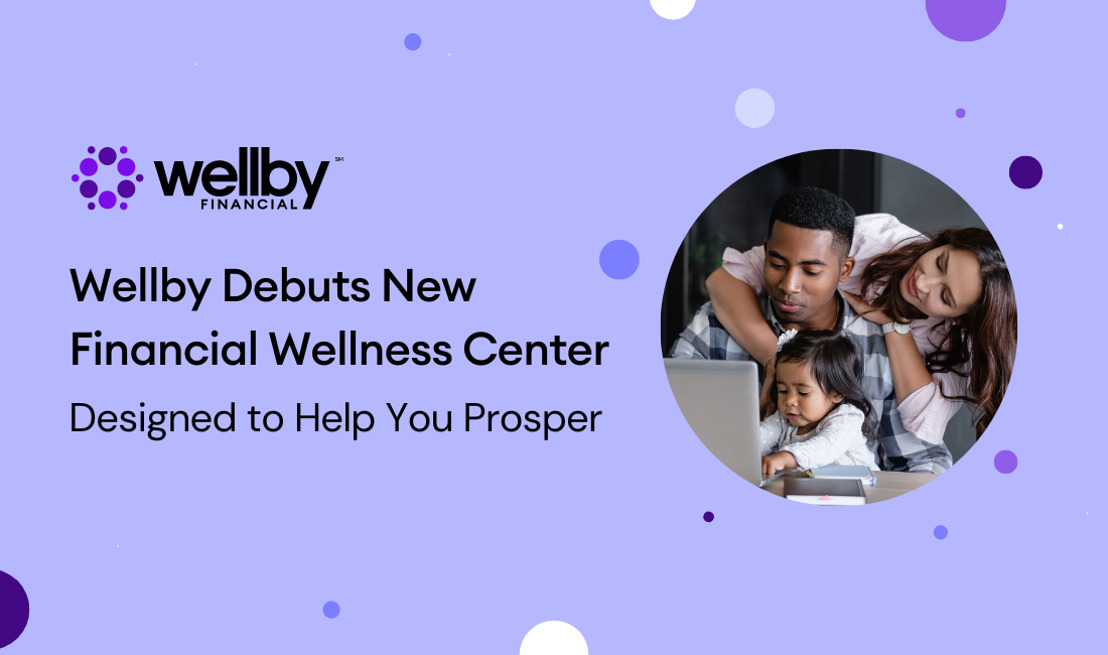 Wellby Financial Debuts New Financial Wellness Center
Wellby's new Financial Wellness Center is designed to help you prosper by building financial resiliency, eliminating debt, and growing your wealth, allowing you to truly thrive.
Wellby Financial announced the release of a new Financial Wellness Center with comprehensive financial literacy resources for members and community partners provided through EVERFI.
A recent report from the 2022 Financial Health Network U.S. Financial Health Pulse Trends shows that financial health declined for the first time in five years, making financial literacy more critical than ever. As such, Wellby Financial is making their Financial Wellness Center accessible to members, community partners, and the broader public as part of its mission to help people prosper.
Sign up to explore Wellby's new Financial Wellness Center and learn more about it through the latest article in their Wellby blog!
"We're here to provide our members the right resources and support them on this journey," said Marty Pell, President & CEO of Wellby Financial. "With our new Financial Wellness Center, we look forward to engaging with our members and the community by providing financial education courses in a digestible manner to help our community grow, build, and thrive as they journey toward financial prosperity."
The Financial Wellness Center includes resources to help build resiliency and eliminate debt, including budgeting tools, credit score details, debt management resources, 401(k) planning, family finance conversation starter tips, and articles on helpful topics such as emergency savings, paying down a credit card, and managing loans during challenging times.
Next, resources focus on helping members grow their wealth and invest in homeownership, including topics on homeownership basics, investment properties, mortgage refinancing, identity protection, stock market basics, selecting an insurance plan, and paying for college.
Finally, they provide tools and resources for those ready to thrive, including topics on annuities estate planning and IRAs, planning for retirement, wealth transfer, collecting social security, and an investment risk profile.
Wellby's Financial Wellness Center is a valuable resource designed to help community members build and grow their unique path toward financial prosperity so they can truly thrive.

To learn more about Wellby's tools, products, and services and how they can help you build financial well-being, visit their website at wellbyfinancial.com.