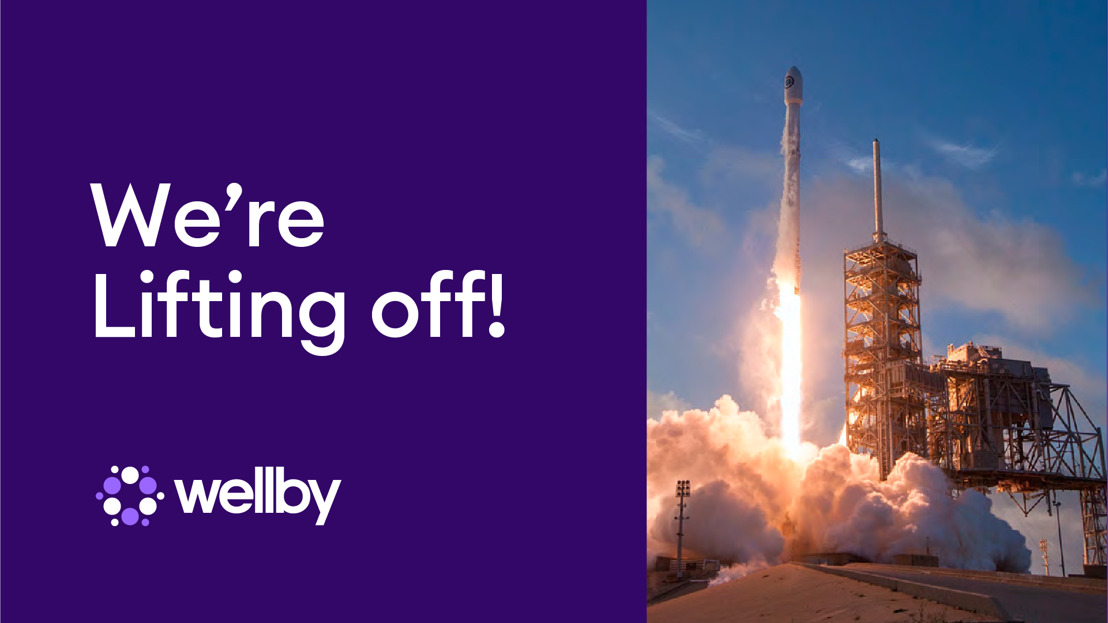 Local JSC Federal Credit Union Announces Rebrand and New Intuitive Member Experience
New member experience upgrades financial management with immersive, interactive, and intuitive member platforms, services, and products.
JSC Federal Credit Union (JSC FCU), one of the largest credit unions in Houston, is unveiling a refreshed brand, Wellby, as they prepare to launch a new intuitive banking experience in October 2021. Wellby is upgrading how members access, interact, and utilize their accounts and financial assets through a new tailored digital experience, innovative financial services, and products that meet their members' growing needs.
"Evolving our brand, and enhancing our members' experience through substantial technology upgrades, enable us to better serve more members across the Greater Houston Metro – our current and future member base," JSC FCU Board of Directors Chair Deborah Acosta Conder shares. "These changes are the result of years of strategic planning and industry research. The JSC FCU organization has worked diligently to help bring these exciting enhancements to life, and we can't wait to share them with our community." 
The new Wellby brand and member experience embody the organization's dedication to member and community well-being while furthering its unique legacy. The Wellby name and logo are bold expressions of their identity and purpose. Founded in 1961, JSC FCU was built to serve the dreamers of Johnson Space Center, those truly reaching for the stars. Wellby's mission furthers this legacy by supporting members and communities as they strive to achieve their dreams. To learn more about the new Wellby banking experience, visit wellbyfinancial.com.
Member financial management services were designed to help these heroes maintain financial security and plan for their future well-being. As the organization has grown and expanded over the past 60 years, becoming one of the largest credit unions in the city, they've remained dedicated to their founders' bold dreams, drive for innovation, ingenious creativity, and care for their members' well-being.
Now, as they prepare for the next 60 years of dedicated, unparalleled member service, they've re-imagined traditional banking, technology, and conventional mindsets and built a purpose-driven, member-centric, and digitally-enabled organization with a refreshed purpose: Wellby - We remove the fear of dreaming, so you can live life uninterrupted.
"Wellby launches an exciting new chapter in our long history of purpose-driven, member-first service," Interim President & CEO Christie Jordan shares. "We remain rooted in our people-helping-people philosophy and strive to guide our members in their journey toward true well-being.  Everyone has a dream, and we seek to help each and every one of our members achieve theirs. This purpose is at the very heart of Wellby."
The Wellby experience is designed to remove barriers and frustrations associated with traditional banking while keeping members' information safe. It includes an upgraded, visually immersive website that's intuitive to navigate; enhanced digital applications that make it easier to fulfill requests within a single platform; and a modern digital banking experience that makes it easy to pay bills, make person-to-person payments, and much more. Wellby also offers new and innovative financial products and services designed to help members manage today's needs while planning for tomorrow's goals. Elevating these experiences even more, Wellby is investing in their current communities and continuing to expand into Greater Houston with upgraded and new solution centers to further enhance members' in-person experience.
Wellby embodies the attributes of their founders: bravery, drive, ingenuity, and care, always remaining member-centric and purpose-driven. The new banking platforms, innovative products, and tailored financial services use technology and resources responsibly to support members, remove barriers, and keep them connected as they work to achieve their dreams. In an increasingly complex world, Wellby makes realizing financial success seamless and delightful.